About the Author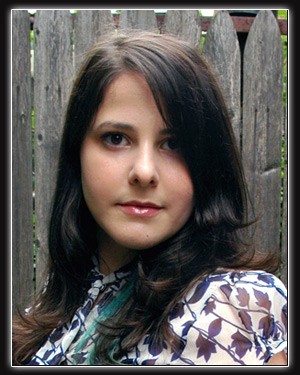 Kate Torgovnick grew up in Durham, North Carolina, where she learned to play a decent game of pool and was once a clogger, of all things. She moved to New York City after high school to attend Barnard College at Columbia University. Kate majored in sociology and wrote her senior thesis on race and gender sitcoms in the '70s.
After graduating and surviving a brief stint writing spam email (she apologizes profusely for any of her "work" you might have received), Kate landed her dream job at Jane magazine. She started out as an assistant to iconic editor Jane Pratt, and worked her way up over the next few years to become an associate editor. While at Jane, she interviewed everyone from Death Cab for Cutie to Jeremy Piven to the Cure. She also wrote investigative features, including an exposé of sketchy career colleges and a critical look at an upswing in the number of stranger stalking cases.
Kate left Jane in 2006 to research and write Cheer!. She also began a career as a freelance journalist, writing regularly for The New York Times and Page Six Magazine. Her articles have also appeared in Newsweek, New York Magazine, Glamour, The International Herald Tribune, The New York Observer, The New York Daily News, Metro, Radar, Good Housekeeping, and ReadyMade, as well as on Time.com, The Huffington Post, and Radar Online. Kate is currently the news and pop culture editor at TheFrisky.com, a laugh-out-loud webzine for women in their 20s and 30s.
In her spare time, Kate loves competitive swimming (butterfly is her stroke) and going to see new bands in New York City. She also spends many hours per week watching documentary films and reading narrative nonfiction books—she firmly believes that in this crazy world we live in, who needs fiction?
Recent articles
Make Money: 57 Ways to Score Extra Cash-Fast (Time Out New York, January 2009)

Beauty Tools Plucked from the Produce Aisle (The New York Times, December 2008)

Why Do the Mentally Ill Die Younger? (Time.com, December 2008)

Getting Paid for Your A's (Time.com, November 2008)

Freelancing Isn't Free (New York Magazine, November 2008)

The Cities Where Women Rule (Time, August 2008)

For Some Jews, It Only Sounds Like 'Taboo' (The New York Times, July 2008)

NYC's New Wunderkinds (Page Six Magazine, January 2008)

Scheduling Adulthood One Page at a Time (Newsweek, June 2007)

You Have 237 Friends, and One Crazy Stalker (Jane, March 2007)

Their Kingdom for a Bike: It's Polo on Two Wheels (The New York Times, April 2007)

Does YOUR Office Look This Good? (Page Six Magazine, December 2007)

Top Rhythmic Gymnast Sees Dreams of Beijing Fade Away (The New York Times, November 2007)

Priced Out of New York (Page Six Magazine, November 2007)

Among a Sea of Cable Channels and YouTube, Public Access Remains Vital (Huffington Post, Sept. 2007)

Where Voices Soar and Egos Die (The New York Times, July 2007)

RIP, Jane Magazine (Huffington Post, July 2007)

Seeing Manhattan From Sea Level (The New York Times, June 2007)

Going Up, Getting Grumpy (The New York Times, April 2007)

Satellite TV Creates Sports Bar in the Sky (The New York Times, March 2007)

Free Lunch Returns, and Why It's Not Free (The New York Times, March 2007



Welcome to Screw U. (Jane, May 2006)